You will enjoy this calm and comfortable place !
Please, visit us,
and you will discover natural landscapes,mountains and the Vosges forest.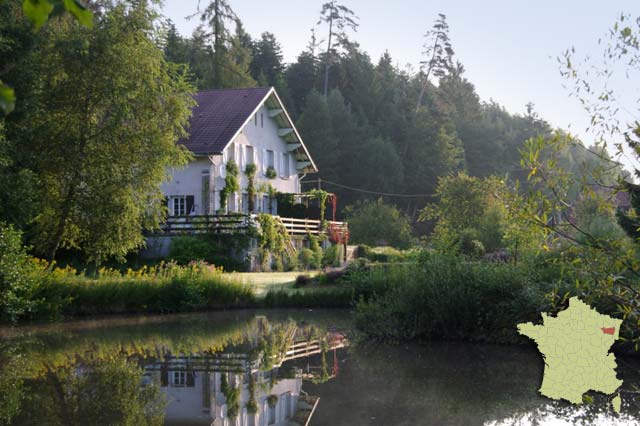 The double house that contains the owners' flat and the self-catering cottage is located on a low traffic road.
The house faces a steep wooded hill, and the Mortagne valley river runs through the large backyard.
 Tree-filled grounds surround the pond situated between the river and the house,
Carp inhabit the pond, but fishing is not permitted.